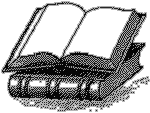 I have selected some of my personal favourite authors, plus a few I want to check out in the future, and dug up links to most of them. Most of the links on the author-speciffic pages will pass you on to the Amazon.com bookstore, where you safely can purchase the books online with a discount.

In order to achieve a broader scope, I have provided additional links through Yahoo for some of the authors. This way the links ought to be updated automagically (and without any work on my side).

If you have any comments, reviews or information about any of the books/authors, then feel free to send me e-mail.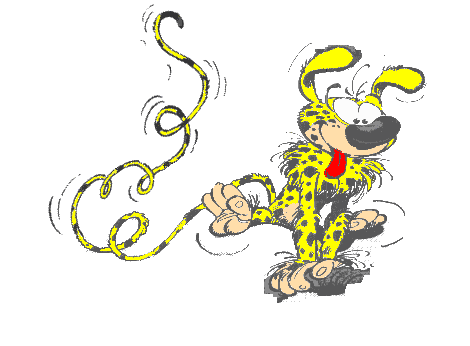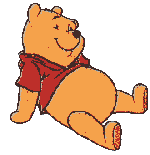 When I was a child, my father used to read from A. A. Milne's Winnie the Pooh and his friends. Naturally I was hooked. I guess that it is a love that will never die. I hope my son will come to appreciate the stories as much as I did (and still do).

I am also very fond of the works of Astrid Lindgren. She is an inspired writer and really knows how to spellbind a child with her stories. Highly recommended

Helen MacInnes, really has it in for communists and nazis. Evidently she has looked behind the propaganda machines and seen reality. I like her style of writing and she knows how to tell a good story. My personal favourite is not one of the thrillers, but 'Friends and Lovers', wich is a very sensitive story.

Although I prefer holding the book in my hand, there are alternatives: you will find most of the works of authors like Mark Twain, Jules Verne and most of the other classic writers in the Gutenberg Project. The Gutenberg Project is a giant and ever growing collection of PD texts. There are many websites, volunteers and supporters of Project Gutenberg around the world: listed below are sites known to be mirroring Project Gutenberg on a regular basis.

Alex: a catalogue of electronic texts, is another place I need to explore further.

Louis L'Amour is a favorite of my father in-law, so I try to be on the lookout for his books.

Every kid knows (or knew) Silver King by Jack London. I like his style of writing and believe I have all of his works - in leather-back, none the less.

The British author Salman Rushdie is well known for his controversial 'Satanic Verses' and for shaking the Danish cabinet in its foundations (late 1996). I have no intention of reading his works, but merely wish to express my support for him. Being chased by fanatical ignorants is not an easy life.
Actually many islamic males seem have misunderstood quite a few things - was it not The Prophet himself, who said "Never strike a woman - not even with a flower!" (The sayings of The Prophet and The Holy Qur'an holds many a surprise for the ignorant). Try searching Google for "Qur'an".

In the name of Allah, Most Gracious, Most Merciful
I am in the process of gathering information about the various aspects of Islam, but I am having difficulty in getting a broader view of the different fractions of the religion. I still need information about the Sunni and Shiite fractions, Ahmadiyya being the most visible fraction on the Web. If you have further information or references, it would be very welcome (but please no more Ahmadiyya information - I have more than 10 MB already) - If You know of a good link to an islamic resource, then please send e-mail.


Some of the first fantasy I've read since the Grimm brothers, is J.R.R.Tolkien. I came across 'The Hobbit' and 'Lord of the Rings' in second-hand bookstore. Those are purchases I'll never regret.
Arthur C. Clarke has his moments too. I've enjoyed his RAMA series. However, don't make the mistake of reading them in one session - that's too heavy.
Anne Rice is an author I have heard much about. Her books are supposed to have real bite ;-). I'm looking forward to reading her books - when I come across any.

Updated 02-10-26 at 11:56