Orchids
The Orchideae are the most diverse species among plants. You can find orchids in almost all parts of the world from tropical rain forrests to high mountains. The species count more than 20,000 members, with an average of a hundred new discoveries each year. The northernmost orchid I know of, is the 'gøgeurt', which is native to Danmark.
I initially became hooked on orchids when visiting Thailand in 1985 and brought home a collection of Dendobriums with a few Catteleyas and Wandas added in. The problem was that I didn't know anything about growing orchids and furthermore had nowhere to place them, so within a year those that had not died, had to be given away. Years later, I came across some live orchids in a supermarket, and the urge resurfaced. I presently have the staggering number of six orchids in my window sill. However, like most orchid-addicts, I dream of building my own greenhouse for growing orchids. If I were living in a warmer climate, this would be a simple project, but with the winters we have here, a greenhouse for orchids needs to be well insulated, heated and lighted. Thus a seemingly simple project turns into a major construction project for which I will need a building permit and a hefty cash infusion. As I hope to relocate to a place with more space within a few years, such a greenhouse is not very high on my present list of priorities.
Orchid books
With a hobby like orchids, many people start by purchasing a single orchid and then proceed by reading every book on the subject they can come across. The major problem seems to be locating the books, so I have listed a broad selection of the available books below and included short descriptions of most of them. The links behind title and cover will lead you to amazon.com, where you can safely purchase the books. Clicking on the tiny Union Jacks will take you to amazon.co.uk instead.

Orchids As House Plants


Rebecca Tyson Northen / Paperback / Published 1979
ISBN 0-4862-3261-1


There's a large section here on growing orchids under artificial lights including home-made set ups and commercially available light stands and wardian cases. The book needs a resource listing as to where to purchase the light stands and recommendations on how to build your own. Half of the book lists generalizations of the different orchid families and how to care for them, but even that is only touched upon. The author goes into detail on the description of the flowers and leaves, but not much info on the care. An example of this is "bright light, warm temperatures, and plenty of water and humidity" to describe the care of Ascocentrum orchids. This doesn't tell us how much is needed which I think is important since "warm" can be anywhere from 50-90 degrees.

Home Orchid Growing


Rebecca Tyson Northen, Hardcover, Published 1990
ISBN 0-6717-6327-X


The Orchid Grower's Bible. For years, Home Orchid Growing has been the mainstay of any orchid library. It is informative for novices, as well as experienced orchid growers.
Miniature Orchids and How to Grow Them


Rebecca Tyson Northen, Paperback, Published 1996
ISBN 0-4862-8920-6


A comprehensive guide describing in detail the characteristics and basic needs of hundreds of the smaller orchid species. Includes an appendix offering advice on common orchid pests and disease. Some 90 of the 300 photographs are in color. First published in 1980 by Van Nostrand Reinhold under the title Miniature Orchids; this edition is a slightly revised edition of the 1988 Prentice Hall edition.

The Cattleyas and Their Relatives (The Cattleyas, Vol 1)


Carl L. Withner / Hardcover / Published 1988
ISBN 9-9941-1557-X


Volume I of the ultimate reference to the Cattleya orchids. When completed, this "book in six parts" will form the most complete source of information on cattleyas ever published. Carl Withner's extensive research, study, and experience give readers access to an unparalleled range of information on the history, botany, and cultivation of cattleyas. He brings clarity, precision, and enthusiasm to his lengthy descriptions of each species.

The Cattleyas and Their Relatives (Laelia , Vol 2)


Carl L. Withner / Hardcover / Published 1990
ISBN 9-9951-7576-2


The Cattleyas and Their Relatives : Schomburgkia, Sophronitis, and Other Souther American Genera/a Book in Six Parts


Carl L. Withner / Hardcover / Published 1993
ISBN 0-8819-2269-2

Volume III of the ultimate reference to the Cattleya orchids.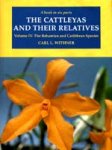 The Cattleyas and Their Relatives : The Bahamian and Caribbean Species (Vol 4)


Carl L. Withner, Joy Dabney (Illustrator), Hardcover, Published 1996
ISBN 0-8819-2344-3


Volume IV of the ultimate reference to the Cattleya orchids.


The Cattleyas and Their Relatives : Brassavola, Encyclia, and Other Genera of Mexico and Central America (Vol 5)


Carl L. Withner, et al, Hardcover, Published 1998
ISBN 0-8819-2456-3


Volume V of the ultimate reference to the Cattleya orchids.


Fundamentals of Orchid Biology


Joseph Arditti, Paperback, Published 1992
ISBN 0-4715-4906-1


A comprehensive and detailed reference for professionals, growers, plant scientists, and hobbyists. Introductory chapters cover the history of orchids and their classification and the various names by which they are or have been known. Subsequent chapters cover evolution, cytology, physiology, phytochemistry, morphology, anatomy, mycorrhiza, pollination, embryology, reproduction, heredity and breeding, ecology, and commercial and ethnobotanical uses. The extensive black-and-white illustrations aren't originals but are generally of good quality.

Micropropagation of Orchids


Joseph Arditti, Robert Ernst (Contributor), Hardcover, Published 1993
ISBN 0-4715-4905-3



Updates the tissue-culture propagation appendix in Arditti's Orchid Biology; Reviews and Perspectives, Vol. 1 (Cornell U. Press, 1977) by including all the information it contains as well as procedures that have developed since it was written. The authors include most, perhaps all, available methods for clonal propagation of orchids through tissue culture, and provide complete recipes in every case. Introductory chapters present history and a general outline of techniques and procedures.


Orchid Biology : Reviews and Perspectives


Joseph Arditti(Editor), Hardcover, Published 1984
ISBN 0-8014-1512-8


Orchid Biology : Reviews and Perspectives


Joseph Arditti(Editor), Hardcover, Published 1991
ISBN 0-8819-2170-X


Growing Classic Orchids : An Illustrated Identifier and Guide to Cultivation (Growing Classics Series)


Mike Tibbs, Ray Bilton, Paperback, Published 1998
ISBN 0-8069-6285-2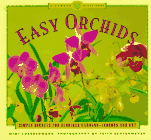 Easy Orchids : Simple Secrets for Glorious Gardens, Indoors and Out (Garden Style Book)


Mimi Luebbermann, Faith Echtermeyer (Photographer), Paperback, Published 1996
ISBN 0-8118-1033-X


This gloriously illustrated book shows how to transform a garden, windowsill, or patio into a floral paradise with a spray of lively Phalanopsis orchids, brightly colored Dendobriums, or vigorous Cymbidiums. Vivid, full-color photographs accompany the simple instructions. 90 photos.


African Orchids in the Wild and in Cultivation


Eric la Croix, et al, Hardcover, Published 1997
ISBN 0-8819-2405-9


This book covers the orchids of sub-Saharan Africa, excluding Madagascar and other Indian Ocean islands, but including the islands off the west coast of the continent. The orchids found in this area are distinctly different from the European-related orchid species found in North Africa. The authors have included all plants available from nurseries and many that are being grown but are not yet available in the trade, along with a few species not yet known to be in cultivation that the authors deem to be unusually worthy. The first quarter of the book encompasses general chapters on climate, geography, culture, propagation, and hybridization. The larger second section consists of a detailed encyclopedic listing of all African orchids meeting the above criteria, with descriptions, information on habitat and distribution, and useful notes on cultivation. There is also an appendix of African orchid genera not in cultivation. The color photographs were taken in the field by Eric la Croix.


A History of the Orchid


Gustavo A. Romero, Merle A. Reinikka, Hardcover, Published 1995
ISBN 0-8819-2325-7


This revised edition of a book first published in 1972 features an updated nomenclature and additions to the detailed bibliography. Reinikka gives readers all the important dates, names, and incidents relevant to the historical role of orchids. Part one chronicles historical development; it is an engrossing history and Reinikka traces it in great detail. Included in this section is an explanation of the classification of orchids, early methods of orchid cultivation, the commercial development of the genera, its hybridization and scientific application, and a chronological guide to orchid literature beginning in 1228. Part two is nearly 200 pages of biographical sketches of 50 significant figures in orchid history, covering their contributions to the field, beginning with botanist Carl von Linne (1707-78). With 73 black-and-white illustrations, this is a book no orchid grower should be without.


The Illustrated Encyclopedia of Orchids


Alec Pridgeon(Editor), Hardcover, Published 1992
ISBN 0-8819-2267-6


1,100 stunning orchids, illustrated and described This large and beautiful volume is aimed at a broad audience, from the flower lover with a casual interest in orchids to the committed enthusiast and professional. It encompasses a wide spectrum of orchid genera and over 1,100 species and hybrids commonly in cultivation. The introductory section guides the reader to a general understanding of orchid habitats, distribution, classification, hybrids, pollination, cultivation, and conservation. The heart of the book, an alphabetical "Orchids A-Z" section, includes descriptions, taxonomy, names and synonyms, geographic distribution, notes on culture, and hundreds of fabulous color photographs.


An Illustrated Survey of Orchid Genera


Tom Sheehan, Marion Sheehan (Contributor), Hardcover, Published 1995
ISBN 0-8819-2288-9


A beautiful reference by leading orchid experts. This spectacular book unites art and science toward a greater understanding of the complex orchid family. Painted from fresh plants--a unique feature of this book--the superb full-page illustrations by Marion Sheehan clearly display the characteristics that distinguish each genus. Each genus is completely described, with information on flowering season, habitat, and popular species as well as a distribution map. In all, 158 genera are illustrated, and in cases where the genus is very large, additional illustrations show further significant characteristics.


Magnic Orchid Companion (The Magnet Gardener)


Paperback, Published 1998
ISBN 0-8069-1871-3





The Manual of Cultivated Orchid Species


Helmut Bechtel, et al, Hardcover, Published 1992
ISBN 0-2620-2339-3


As complete a reference as you can own in one cover, this book has it all. Cultural medium requirements, temperature, light - everything you need to know for the most species coverage. Most of the color plates are high quality, some not so good.


The Orchid Book : A Guide to the Indentification of Cultivated Orchid Species


J. Cullen(Editor) / Hardcover / Published 1992
ISBN 0-5214-1856-9


Based on the text of the family Orchidaceae published in The European Garden Flora II, this book provides botanists and orchid growers with a means for the identification of orchid species in general cultivation. The main part of the text (updated and with an improved layout) consists of descriptions of the 900 species included; these descriptions are accompanied by references to published illustrations and other useful information, and are made accessible by means of keys to the genera and the species. Numerous line drawings of diagnostic features help to make the keys and descriptions easy to understand and use. A brief introduction (covering the structural features of orchids important in identification, some information on cultivation and a list of general references) and a comprehensive index complete the book.


Orchid Growing


Peter McKenzie Black, Wilma Rittershausen / Paperback / Published 1998
ISBN 0-7063-7743-5





Orchid Growing Basics


Gustav Schoser / Paperback / Published 1993
ISBN 0-8069-0362-7


Schoser's compact paperback, with 128 pages in color, gives advice on growing, repotting, propagation, fertilization, protection against parasites and diseases, crossbreeding, and general care. There's information on the structure of orchid plants, what to look for when buying, a list of orchids that are easy to cultivate, a list of those for gardeners with experience, and a list of plants that go well with orchids (mainly epiphytes such as bromelia). Schoser has written an informative and concise manual that is most useful for beginners.


Orchid Growing in the Tropics


Hardcover / Published 1994
ISBN 9-8120-4108-7


Well illustrated book of growing tropical orchids written by the Orhcid Society of South East Asia,the photographs are outstanding and cultural information relates to the natural habitats of tropical orchids.


The Orchid Paintings of Franz Bauer


Joyce Stewart, et al / Hardcover / Published 1993
ISBN 0-8819-2243-9


Presents approximately 70 drawings by Bauer (1758-1840), who was employed at the Royal Botanic Gardens for decades and whose paintings and drawings remain the treasured but rarely seen possessions of a few institutions. In this presentation, approximately 70 reproductions are each accompanied by commentary, the whole introduced with a biographical essay.


Orchid Species Culture : Dendrobium


Margaret L. Baker, Charles O. Baker (Contributor) / Hardcover / Published 1996
ISBN 0-8819-2360-5





Orchid Species Culture : Dendrobium


Margaret L. Baker, Charles O. Baker (Contributor) / Paperback / Published 1996
ISBN 0-8819-2366-4





Orchid Species Culture : Pescatorea, Phaius, Phalaenopsis, Pholidota, Phragmipedium, Pleione


Margaret L. Baker, Charles O. Baker (Contributor) / Hardcover / Published 1991
ISBN 0-8819-2189-0


This volume, the first in a projected series, covers six popular orchid genera. The Bakers' unique approach to orchid cultivation stresses the importance of maintaining climatic conditions similar to those in each species' native habitat. The climate tables created by the authors provide precise, usable information which enables the grower to adjust growing conditions to approximate those of the species in the wild. The weather data is supplemented with information from successful growers. No illustrations. Acidic paper.


Orchids


John R. Dunmire, et al / Paperback / Published 1998
ISBN 0-3760-3556-0


Excellent book for beginners For someone just getting involved with orchids, or for someone who would like a different perspective, this book is perfect. High quality photos on glossy paper make this book a pleasure to read! I felt that it could have expanded a bit more on the subject of home growing, yet it is highly informative at a great price!


Orchids for the South


Jack Kramer / Hardcover / Published 1994
ISBN 0-8783-3857-8


Kramer brings his considerable expertise to bear in this instructional book about growing "warmth-loving" orchids, plants especially well suited to the southern regions of the country. All sorts of orchids are described, but Kramer concentrates on optimum conditions, culture, containers, and other needs for the specific orchid hybrids he features. He does a fine job of answering questions that someone new to orchid growing might ask, definitely motivating any southern gardener yearning to grow orchids either indoors or in outdoor situations. Includes lists of plant suppliers, equipment suppliers, and books. Color illustrations of 200 recommended orchid varieties included.

Orchids Simplified : An Indoor Gardening Guide


Henry Jaworski / Paperback / Published 1998
ISBN 0-3959-1327-6


Orchids can in fact be grown easily by anyone who has basic indoor gardening skills and a convenient, sunny windowsill. This clearly written and illustrated guide provides all the know-how and inspiration needed to begin cultivating brilliant blooms year round. Color photos throughout.


Ortho's All About Orchids (Ortho's All About)


Elvin McDonald, Marilyn Rogers (Editor) / Paperback / Published 1999
ISBN 0-8972-1424-2


Fragile and fussy though they appear, you'll discover in All About Orchids that most orchids are actually easy to grow. In its pages, author Elvin McDonald explains how to monitor the environment in your home so that you can select the orchids that will thrive there. He then shares the tricks of watering, fertilizing, staking, potting, and dividing orchids, quickly dispelling any fear you may have felt about growing these beautiful plants. Each orchid in the "Orchid Gallery" selection guide is rated by the level of care it requires. This ensures you'll find the perfect match between an orchid's needs, your level of skills and the amount of time you have to give to orchids. In short, with All About Orchids at your side, you will always grow beautiful, healthy orchids.


Phylogeny and Classification of the Orchid Family


Robert L. Dressler, Kerry Dressler (Photographer) / Hardcover / Published 1993
ISBN 0-9311-4624-0


The author feels that much more study and analysis is needed before a fully natural classification of the orchid family can be achieved, but this book provides a reference point in the ongoing discussions. It begins with discussion of structure and other evidence of relationship before proceeding to more specific coverage. Includes drawings and color photos. Printed in Hong Kong on acidic paper. Dioscorides Press is an imprint of Timber Press


Rare Orchids


Bela Kalman / Hardcover / Published 1999
ISBN 0-8212-2567-7


This may well be the most lavish book of orchid photographs ever published, and it is indeed a very attractive one. There are 140 stunning color plates by professional photographer Bela Kalman, who photographed 6,000 plants during the three-year period he worked on this book. The text by Davis and Kawaguchi deals with the plant's history and mystique, and the authors also discuss the art of hybridizing the orchid. The result is a captivating look at one of our most beloved flowers.


Simon and Schuster's Guide to Orchids


Alberto Fanfani, Walter Rossi / Paperback / Published 1989
ISBN 0-6716-7798-5





Taylor's Guide to Orchids (Taylor's Guides to Gardening)


Judy White(Editor) / Paperback / Published 1996
ISBN 0-3956-7726-2


One of every seven flowering plants on the Earth is an orchid. In the United States, the largest society devoted to a single plant is the American Orchid Society, with 29,000 members. Research biologist and full-time garden writer Judy White now brings her expertise--and her stunning photographs--to this much needed book for the expanding world of home orchid growers. 302 color photos. 12 illustrations.


Totally Orchids (Totally Flowers)


Rob Cardillo, et al / Paperback / Published 1996
ISBN 0-8908-7782-3





Vandas : Their Botany, History, and Culture


Martin R. Motes, Alan L. Hoffman (Photographer) / Hardcover / Published 1997
ISBN 0-8819-2376-1


The author, Martin Motes, is an expert in Vanda culture and propagation. The book is very well written and contains high quality photographs of Vanda species and hybrids. Anyone interested in Vandaceous orchids, whether beginner or advanced, will thoroughly enjoy this book.


Vandas and Ascocendas and Their Combinations With Other Genera


David L. Grove, et al / Hardcover / Published 1995
ISBN 0-8819-2316-8


The genus Vanda are small-flowered, tropical orchids found only in the Eastern hemisphere. The combination of species and hybrids of the genus Vanda with those of the genus Ascocentrum produces hybrids that are grouped into the artificial genus Ascocenda. Most of these plants bloom twice and sometimes three times a year. Best grown in a greenhouse, they can bloom anytime, and their flowers are long lasting. The book is divided into two parts, the first examining the history and evolution of Vanda and Ascocenda hybrids and the second providing a detailed reference manual for plant selection, environmental requirements, and culture. Not for beginners, but for the specialist the book is essential.


100 Orchids for the American Gardener (Smith & Hawken)


Elvin McDonald, Steven McDonald / Paperback / Published 1998
ISBN 0-7611-1071-2


From a dean of garden writers comes the definitive guide on raising orchids. Beginning with the myth that orchids are hard to grow, McDonald describes potting mediums, water and air needs, light and lack of light, and more. Color photos.





Field Guide to the Orchids of Costa Rica and Panama


Robert L. Dressler / Paperback / Published 1993
ISBN 0-8014-8139-2


Written in a friendly and accessible style, this guide contains keys to all the orchid genera in the region and most of the orchid species. Includes a discussion of orchid structure and ecology, plus 240 stunning color photos and over 200 line drawings.


Hidden Orchids : A Photographic Discovery of the Disappearing Native Orchids of the United States and Canada


Thomas J. Bulat(Photographer), Marilyn Bulat / Paperback / Published 1997
ISBN 0-9452-1319-0





Manual of Orchids (New Royal Horticultural Society Dictionary)


Joyce Stewart(Editor), et al / Hardcover / Published 1995
ISBN 0-8819-2334-6


The latest volume in the publisher's New Royal Horticultural Society Dictionary series is based on the scholarly, four-volume New Royal Horticultural Society Dictionary of Gardening. The book is basically an A-to-Z listing (in very small type) of all orchid species, grexes, and cultivars. Under each genus are detailed botanical data, along with instructions on cultivation. An introduction deals, in general terms, with orchid botany, propagation, hybridization, conservation, culture, composts, potting, watering, and feeding. An extensive glossary and 111 black-and-white drawings round things out.


Orchids (Flowers)


John F. Prevost / Library Binding / Published 1998
ISBN 1-5623-9609-9




Orchid links
Dansk Orchide Klub
Hans Christiansen - Orchidégartneriet
Yahoo! - Science:Agriculture:Horticulture:Floriculture:Orchids
Venger's Orchids-Culture, Binaries
The Orchid Mall General Sources
HBI, Producer of Fine Orchids in Flasks
Cattleyas Catalog for Gold Country Orchids
ORCHIDLINK.COM: Worldwide Database of Orchid Growers
Orchid Mania's Virtual Greenhouse
If You have any comments - especially on the books - You can reach me at ping@piteraq.dk
---
Opdateret d. 24.5.2005